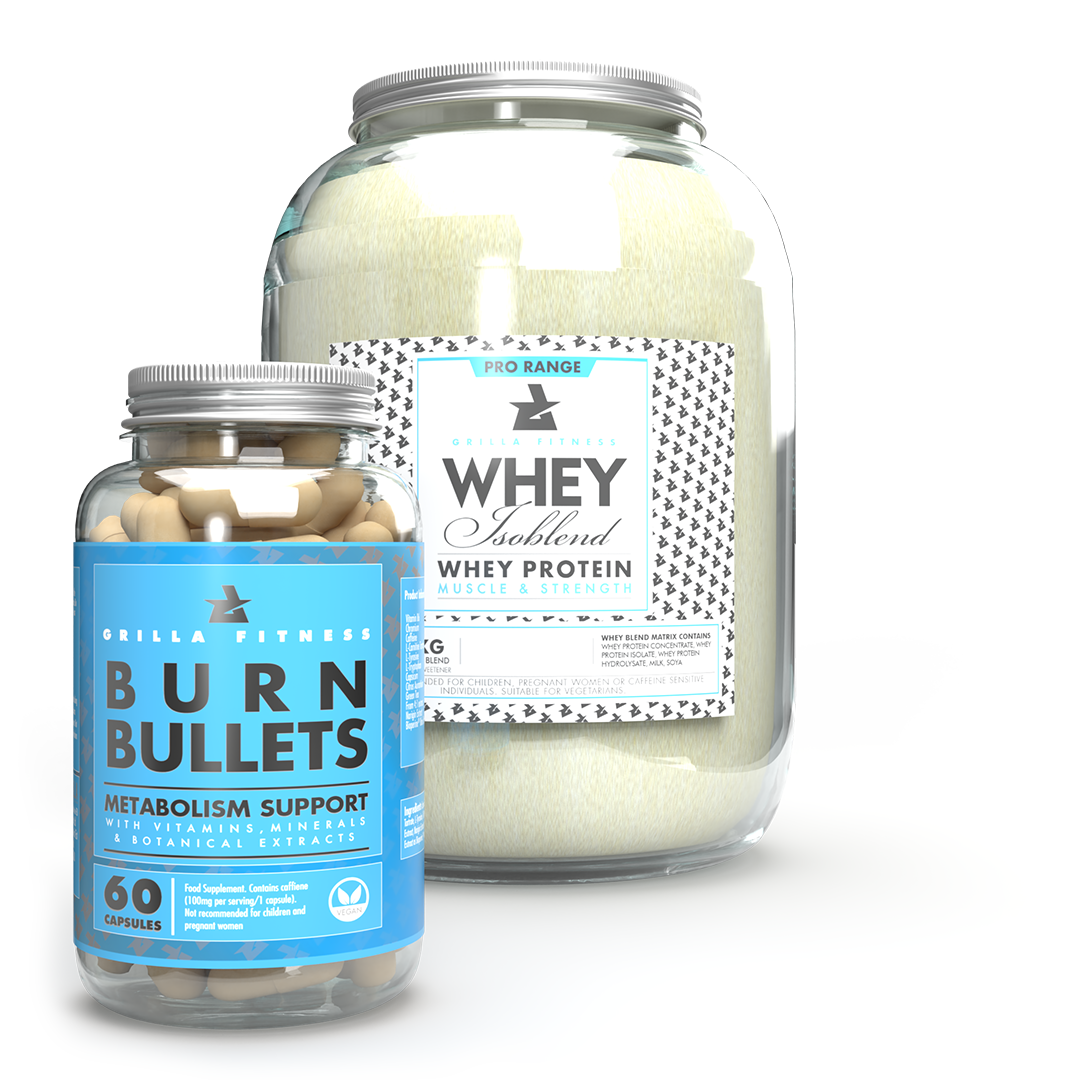 Burn Bullets & Whey Isoblend
XMAS SALE - UPTO 50% OFF!
Pay in 3 interest free instalments of £19.33
Pay 3 instalments of £19.33
Pay in 3 interest-free instalments so you can spread the cost.
Go to checkout and choose
Enter your debit or credit card information
Pay later in 3 instalments. The first payment is taken when the order is processed and the remaining 2 are automatically taken every 30 days.
Please note that a higher initial payment may be required for some purchases. More information in the Pay in 3 instalments complete terms.
Pay in 4 interest free instalments of £14.50
Burn Bullets are formulated to help hit your body goals! Burn Bullets boast a host of natural ingredients to ensure that your metabolism is performing at its optimum level to burn calories for energy. This in turn creates a calorie deficit and therefore helps burn fat. With added green tea and caffeine, Burn Bullets also help boost concentration, alertness, and energy whilst working out.
Iso Blend - MILK BOTTLES Flavour...you know like those littles sweets :)
is a premium quality whey protein isolate blend. Designed for those who are serious about their supplementation.

It contains an impressive 82% protein and is ultra-low in calories (116 per serving) and carbs (1.6g per serving)
Have questions about this product?
Chat with a product specialist