Review of our NEW pre-workout, LEVELS by Fitness Champion Nathan Barnes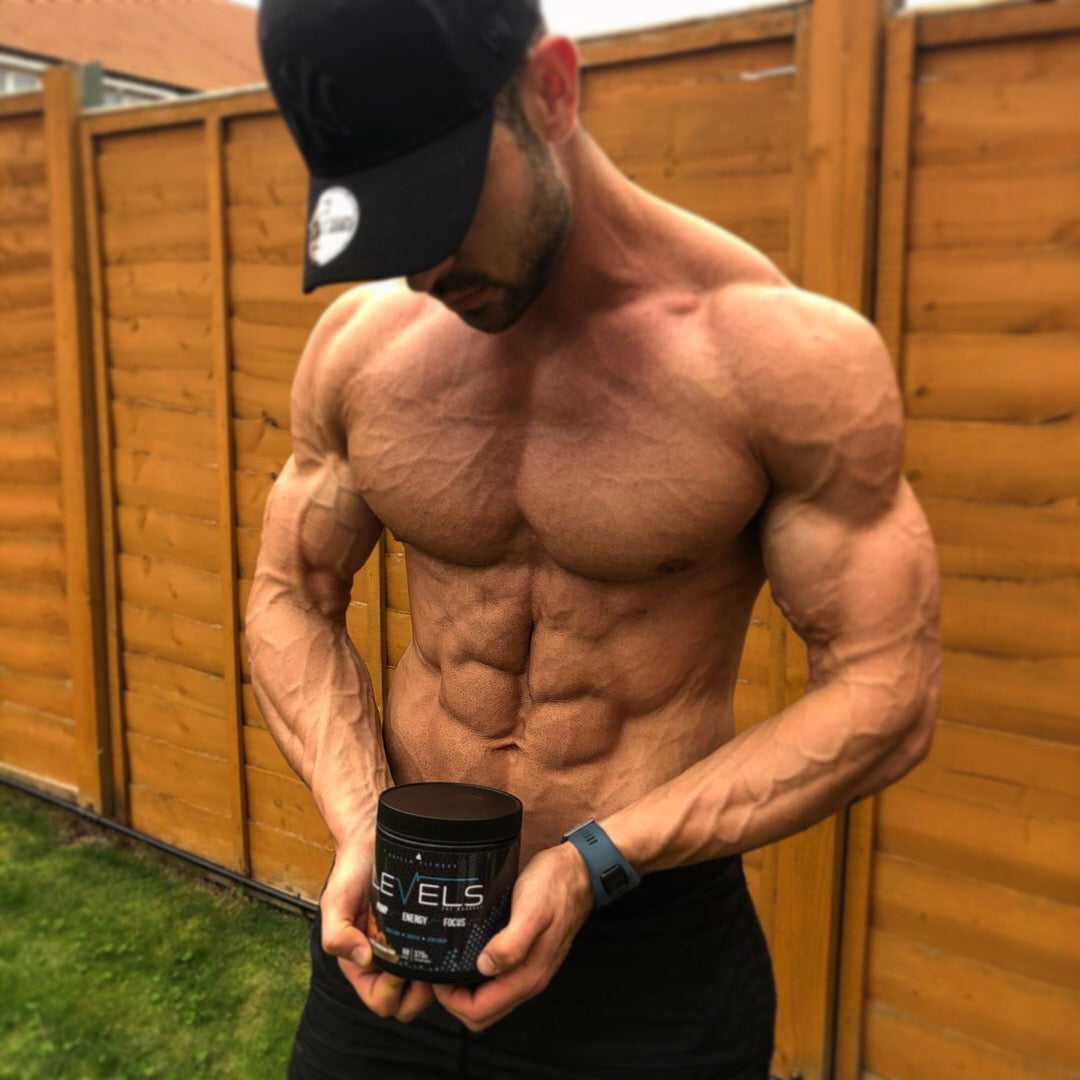 We are excited to launch our new Pre-workout product, Levels! Levels is the result of years of testing and development and we believe we have one of the very best Pre-workout Products out there! To put it to the test we asked physique Champion and fitness model Nathan Barnes to review our product for us....this is what he said.
"I don't usually do supplement reviews & this IS NOT a paid partnership...this is a genuine honest review of a product I had to shout about!
—
During the last push of my competition prep for the Arnold Classic, energy is seriously low & I need a pre-workout supplement to help push me through each training session, it's essential I still hit my numbers during each session in the gym so I don't start to lose strength and lean tissue as a result! So energy & focus are really important factors in helping me push through the last of these sessions.
—
Now...with pre-workouts I've tried them all...I'm a bit of a connoisseur really! Recently I've been using the big boys that have been making waves in the supplement world...products like Redcon1's "Big Noise" & "Total War" & Sparta Nutrition's "Kraken", all of which are great!
—
The boys at @grillafitness gave me a sample of their new pre-workout formula "Levels" for me to try if I'm being honest, I thought in comparison to what I'd already been taking, it'd be pretty average...I WAS WRONG! This stuff is AMAZING! Holds its own and in many cases beats competitors hands down!
—
The pump, focus, and energy from this product are mental! I took it on a day when energy, motivation & mood was pretty low. It was one of those training sessions I knew I'd have to drag myself through. Twenty mins after taking it I had tunnel-vision focus, my mood and motivation for training were high and despite only consuming relatively low carbs prior to training, my muscles felt full and tight with great vascularity. No crash, no jitters, no excessive uncomfortable tingling...just great focus, energy & pump...it also tastes really good as well! (I've tried the cola and orange & passion fruit flavors now)...Recommended!"
See for yourself, take your training to the next level
---