Jazz up your water bottle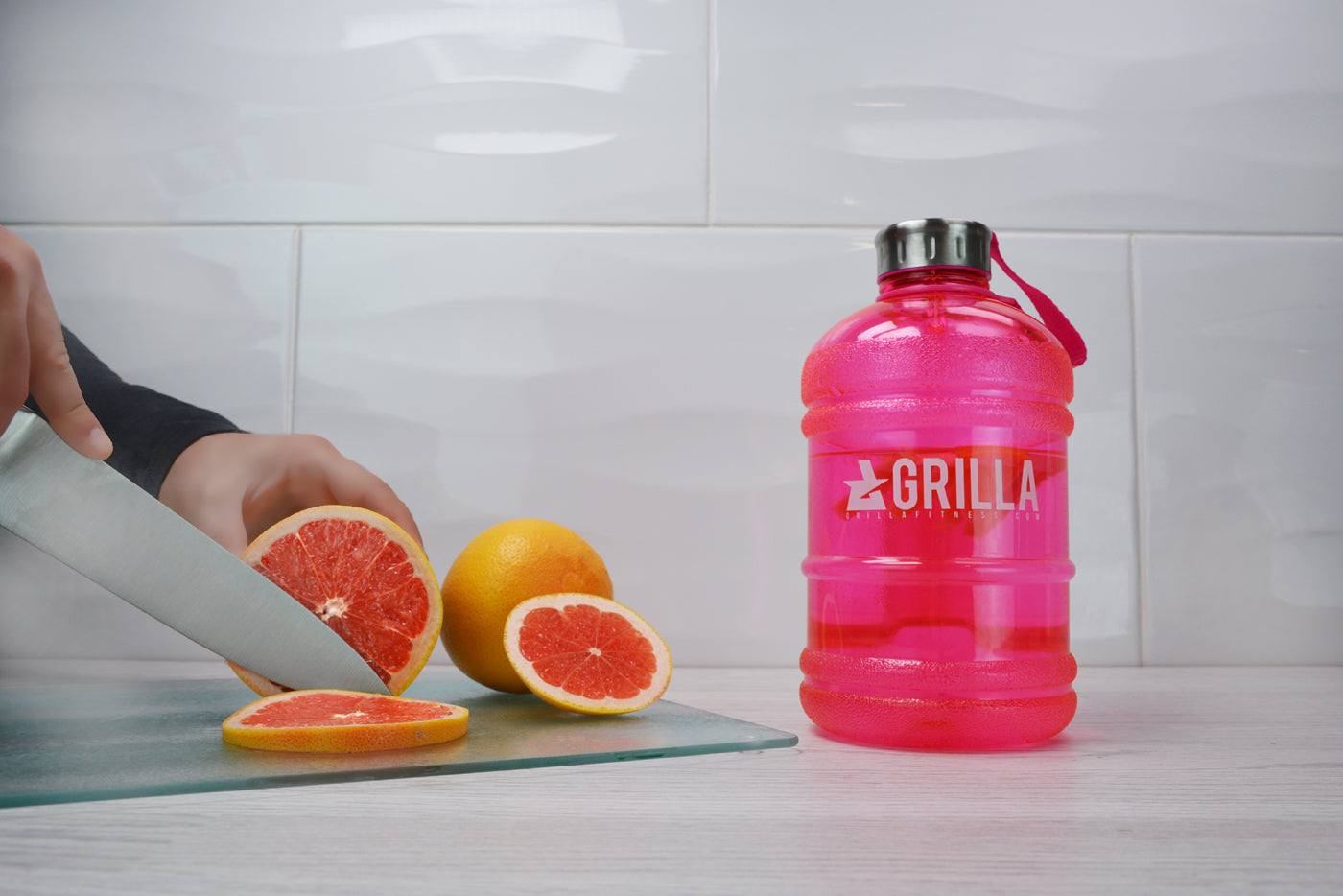 Why not try a healthy spin on plain water by adding grapefruit to the mix, providing a twist in flavor and numerous health benefits.
Infusing is the process whereby nutrients and flavors are extracted from a plant into a liquid i.e water. The extracted materials from the plant will then remain suspended in the water and be absorbed easily by the body when drunk. It is fairly simple to create fruit infused water, and we have used grapefruit as an example.
Simply slice half a medium sized grapefruit, making sure that you cut it small enough to be able to remove the pieces after use. Fill your Grilla Fitness water jug two thirds full of water. Drop your grapefruit pieces into your water jug and place the jug in the fridge for two to three hours to allow to infuse.
Benefits of grapefruits include:
Helping maintain a healthy heart
Rich in Antioxidants
Promoting digestion
Helps regulate sugar levels in diabetics
promote good sleep
Tip: Take your grapefruit infused water bottle into work and sip it to keep your body hydrated and supplied with vitamins throughout the day, the sweetness of the water will help stave off those sugar cravings too, so you will be less likely to snack on junk food!
Our water bottle jugs presently come in Blue, Pink and black and can be found here
---