THIS PRODUCT QUALIFIES FOR FREE UK STANDARD DELIVERY!
Fire up your metabolism with Grilla Burn Bullets. With thousands of happy customers who have experienced amazing body transformations, Burn Bullets boost your metabolism to ensure it is firing right to aid your weight loss. With added green tea and caffeine, the Burn Bullets also help boost concentration, alertness, and energy whilst working out.
Supports your metabolism, aiding weight loss
With green tea and caffeine to boost concentration and alertness
Amazing customer transformations, just look at our testimonials
Vegan-friendly, non-GMO, gluten and soy-free ingredients
Are Burn Bullets Right for me?
Burn Bullets are suitable for both Men & Women of any fitness level. Whether you are simply looking to lose weight prior to a holiday, wedding, party, post pregnancy (when not breastfeeding) or just a general health kick, or if you are a fitness expert who is looking to cut weight for a specific event, Burn Bullets can be taken by almost anyone as a part of a healthy lifestyle.
With a host of vegan-friendly ingredients, Burn Bullets offer a boost of Vitamin B6 and Chromium, which have been shown to aid with the normal functioning of your metabolism, maintenance of normal blood glucose levels, and a reduction in tiredness and fatigue.
| Ingredient | Per 1 Capsule | % *NRV | |
| --- | --- | --- | --- |
| Vitamin B6 | 1.4mg | 100 | |
| Chromium | 50µg | 130 | |
| Caffeine | 100mg | | |
| L-Carnitine Tartrate | 100mg | | |
| L-Tyrosine | 100mg | | |
| L-Tryptophan | 50mg | | |
| Capsicum | 50mg | | |
| Citrus Aurantium | 50mg | | |
| Green Tea From 4:1 extract | 200mg/50mg | | |
| Narigin Extract | 50mg | | |
| Bioperine® Black Pepper Extract | 2.5mg | | |

Capsule Shell: Hydroxy Propyl Methyl Cellulose, Caffeine Anhydrous, L-Carnitine Tartrate, L-Tyrosine, L-Tryptophan, Capsicum, Citrus Aurantium Whole Fruit Powder, Green Tea Leaf Extract, Narigin Extract, Anti-Caking Agents: (Silicon Dioxide, Magnesium Stearate), Black Pepper Extract as Bioperine®, Vitamin B6 (Pyridoxine Hydrochloride), Chromium Picolinate.
we our customers & they us too
my 4 weeks are up!! Lost half a stone.
Still more to go but its progress, all through eating good,
training and Burn Bullets
A week in using Burn Bullets and clean eating with
my crossfire training 1 and a half inches off my waist and 2 inches off my hips!
I have lost 1 stone and 6 pounds using Burn Bullets
going from 11 stone to 9 stone 8, thank you guys is much!
Burn Bullets are the best thing thats even happened to me!
Thanks so much! Managed to loose just over a stone 1 month
4 weeks in and have lost 1 stone, and down a dress size!
1 Stone
Nicole
After taking Burn Bullets & sticking to their diet plan for a month ive lost a stone! & gained some of my confidence back!
Nicole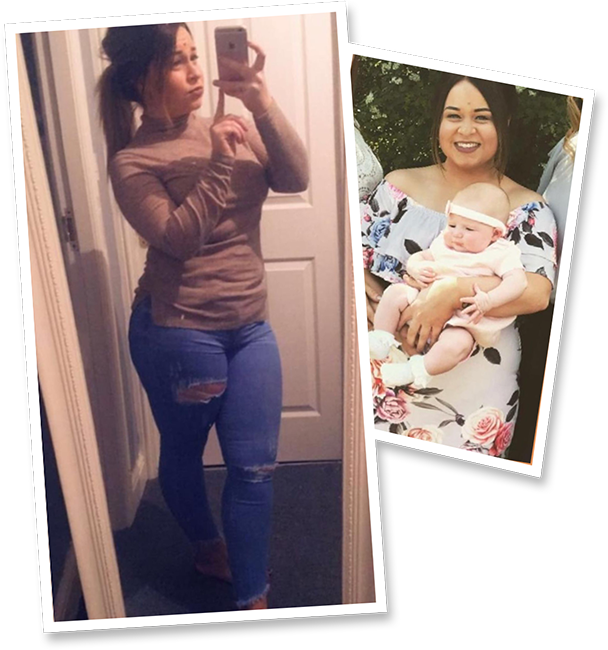 Lean Gain
Jay
The Burn Bullets included in the stack give a great buzz before going for a workout
Jay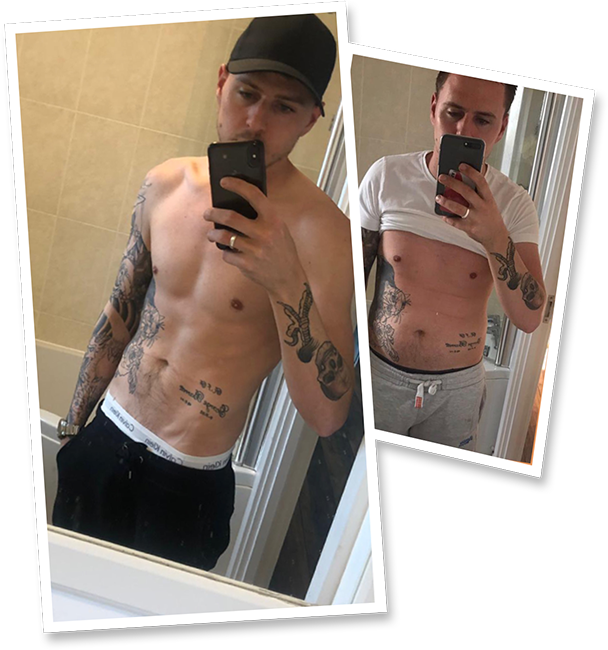 2 Stone
Hayleigh
I lost 2st in 6 months just by going to the gym, watching what I ate and using Burn Bullets
Hayleigh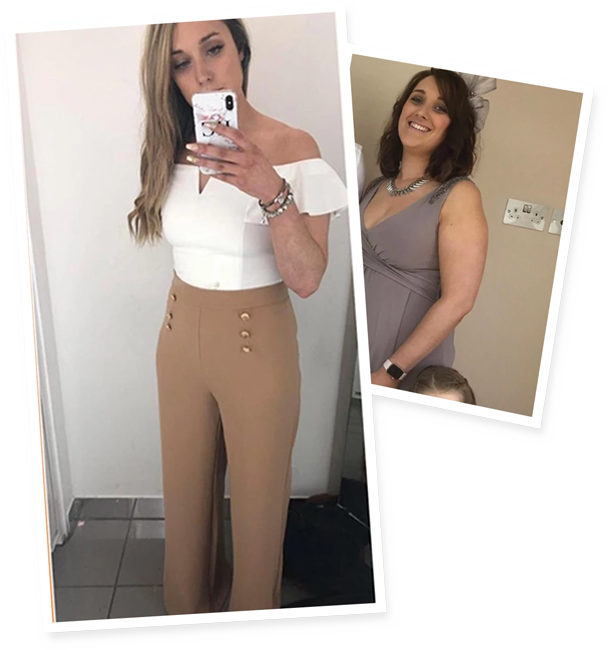 Happy
Gemma
My family and friends are saying I've lost loads weight and that makes me so happy!
Gemma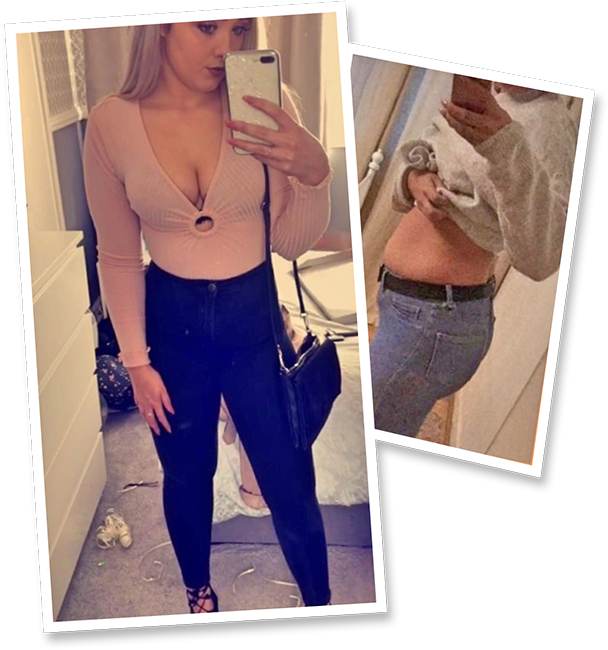 How to use for best results
Start by taking 1 per day in the morning after Breakfast for a period of 4 days to assess your tolerance. If this is well tolerated, take a maximum of 2 per day. Swallow with plenty of water.
Non training days -Take 1 in the morning and 1 at lunch
Training days -Take 1 in the morning and 1 30 minutes prior to training
Do you have to exercise while using Burn Bullets to see results?
As with any weight/fat loss, activity will certainly help even if it is 30 mins of walking each day. However, we have had many customers that follow the free diet plan alongside Burn Bullets who see great results.
Can I take them if I am Breastfeeding or Pregnant?
No they are not suitable when breastfeeding or pregnant. Once you have stopped breastfeeding feel free to give them a go as they have contributed to some amazing post pregnancy transformations!
Can I use them with other products to see quicker results?
They are a great weight loss support supplement alone when used alongside our free diet plan. They have been the starting point for thousands of amazing transformations giving our happy customers the extra push that they needed. So yes they can be used alone, however we also offer a weight loss plan which includes the Burn Bullets and two more complementing weight loss support supplements to further enhance results if you have more of a budget.
Can I drink alcohol while using them?
We suggest not taking Burn Bullets for a period of 24 hours prior or post to drinking alcohol.
Can I use OTHER supplements while using Burn Bullets?
Yes as long as they do not contain stimulants. We do also suggest cutting your caffeine intake while using Burn Bullets.
As with all of our products, Burn Bullets meet all quality and safety checks in the manufacturing process. They conform to all strict government guidelines in terms of ingredients and dosages and are a fully legal supplement.
Instagrilla
Be social and tag us in