EXPLORE OUR WEIGHT LOSS AND TONING BUNDLE
Providing you with the right supplements to help you achieve all of your health goals
Focused ingredients
Aimed at supporting your metabolism leading to fat loss
Boost concentration and alertness
Containing ingredients to encourage elevated energy levels, and promote toning
All natural ingredients
Combined as a result of extensive research and development combined with tried and tested extracts
Amazing transformations
Just look at our testimonials, they speak for themselves!
Is this bundle right for me?
This Bundle is ideal for men and women who would like a boost with their weight loss and toning goals. Wether you are starting off on your weight loss goals or have been training for some time and have noticed a slowing of your progress, this bundle could be the solution.
The burn bullets contain Vitamin B6 which contributes to norman energy yeilding metabolism and a reduction in tiredness and fatigue. They contain a host of ingredients which help maintain blood glucose levels. Also containing green tea and caffiene to help increase alertness and concentration. They are great to use along side training and any physical activity.
Taget Zone CLA inhibits the activity of the enzyme, Lipoprotein Lipase (LPL). This enzyme transfers fats from the blood stream into the fat cells. As a result of the decreased enzyme activity the transport of fat cells is blocked. At the same time CLA also stimulates the breakdown of stored body fat.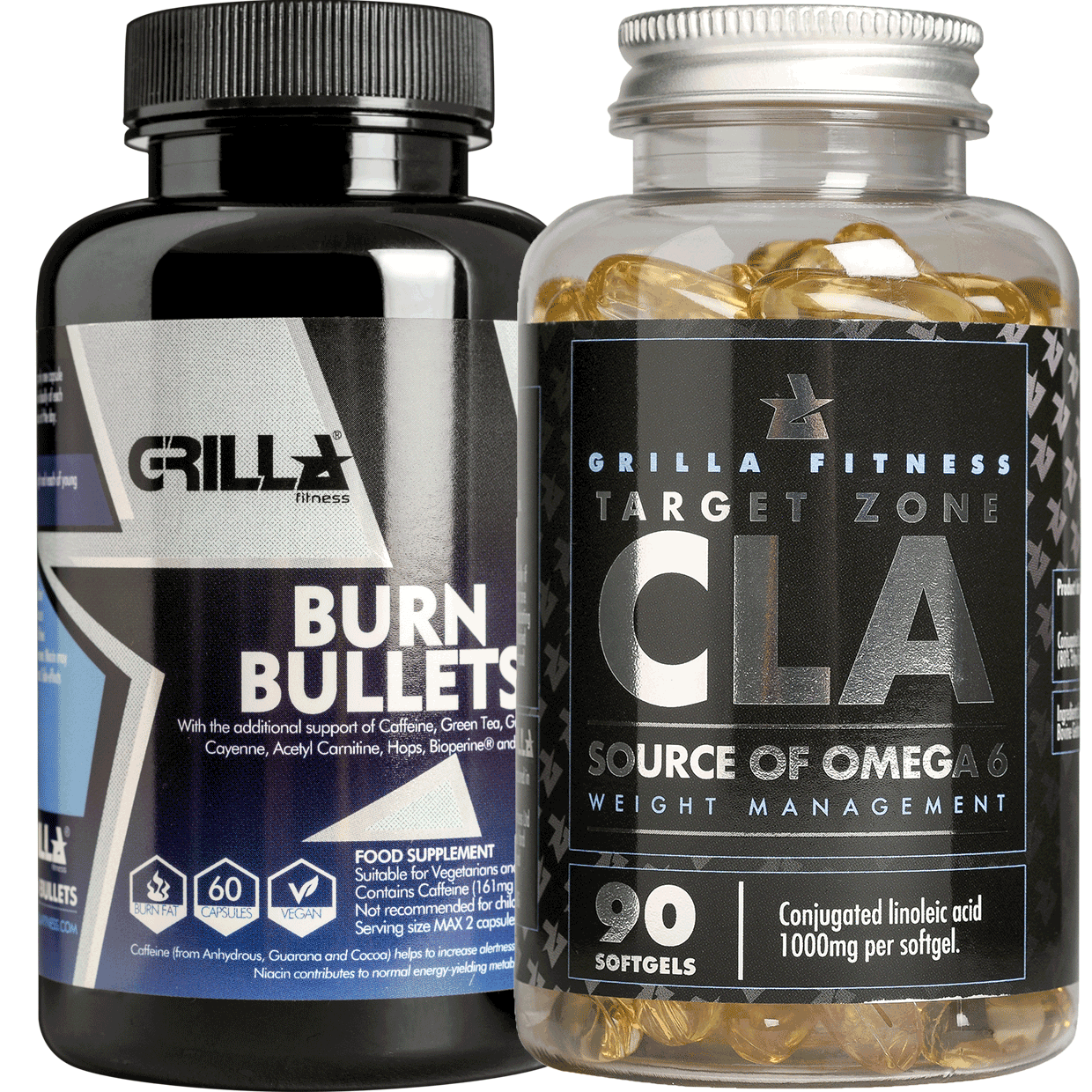 Customer Reviews
Brilliant
Only products that work, ordering again
Thanks for the great feedback!
Highly recommend
Burn bullets have really helped with my diet and fitness regime.
Hi Laura
Thank you for the great review!